Wondfo BGA-101 Blood Gas Analyzer
Gas Analyzer
---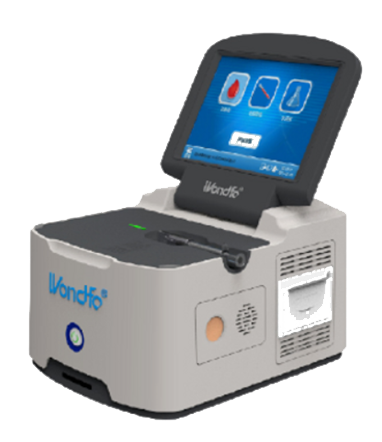 Test Items
| | |
| --- | --- |
| Basic blood-gas: | pH, pCO2, pO2 |
| Hematology: | Hct |
| Electrolyte: | K+, Na+, Ca++, Cl- |
The Wondfo BGA-101 is an accurate, precise and portable blood gas reader. It can deliver results of a patient's oxygenation levels, pH, and electrolyte balance on the spot in the 30s. It is ideal for many point-of-care settings, such as emergency departments, ICUs, and laboratories.

The Blood Gas analyzer should only be used by healthcare professionals.

For in vitro diagnostic use.