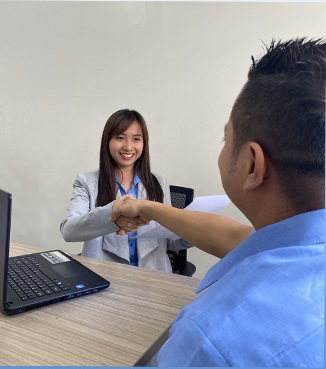 Male/Female
Graduate of any 4 year course
Computer literate (Excel, PowerPoint, Word) driven, confident, structured, relational, focused and charismatic.
Well mannered, willing to learn and grow in the company, receptive to change, organized, loyal and has good mathematical skills.
We are looking for: 1 based in Baguio
Interested applicants may submit their credentials, complete requirements and resume at: 6 Leonard Wood Loop, Baguio City (074) 442 5407 Unit 1&2 BSC Bldg, 144 Mindanao Avenue, Quezon City (02) 928-4649
Or email to: almira.lallana@ahsic.net , anne_marie_ph@yahoo.com and cc to hr@ahsic.net
NOTE: Please include with your resume complete details of at least 3 character references from previous employers with contact numbers included. (Previous immediate superior or HR department).