Panbio™ COVID-19 Antigen Self-Test
Covid-19 Rapid Test
---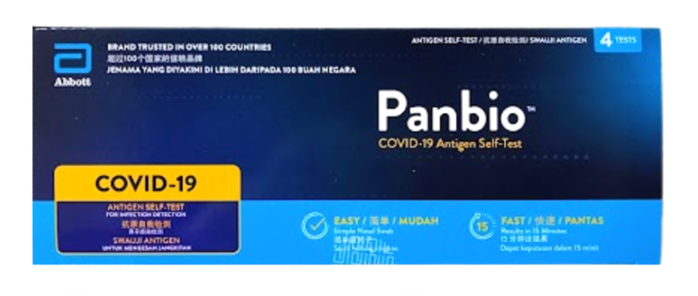 Self-test detects active COVID-19 infection
---
• Illustrated step-by-step instructions
• Simple test procedure using a nasal swab inserted 2cm into the nose
• Results in 15 minutes; no need to wait for a healthcare provider
• No age restriction: children under 14 years old should be supported by an adult
• Clinically proven in individuals with and without symptoms
• In clinical evaluations, Panbio™ COVID-19 Antigen Self-Test correctly identified 100% of negative samples and 95.2% of positive samples.
• Technical Support is available by calling the phone numbers listed in the Instructions for Use included in the kit.
A fast, easy, reliable test that provides results in 15 minutes at home. Available in different kit sizes to meet individual and family needs.