Murex anti-HCV (Version 4)
Enzyme immunoassay for the detection of antibodies to hepatitis C virus
---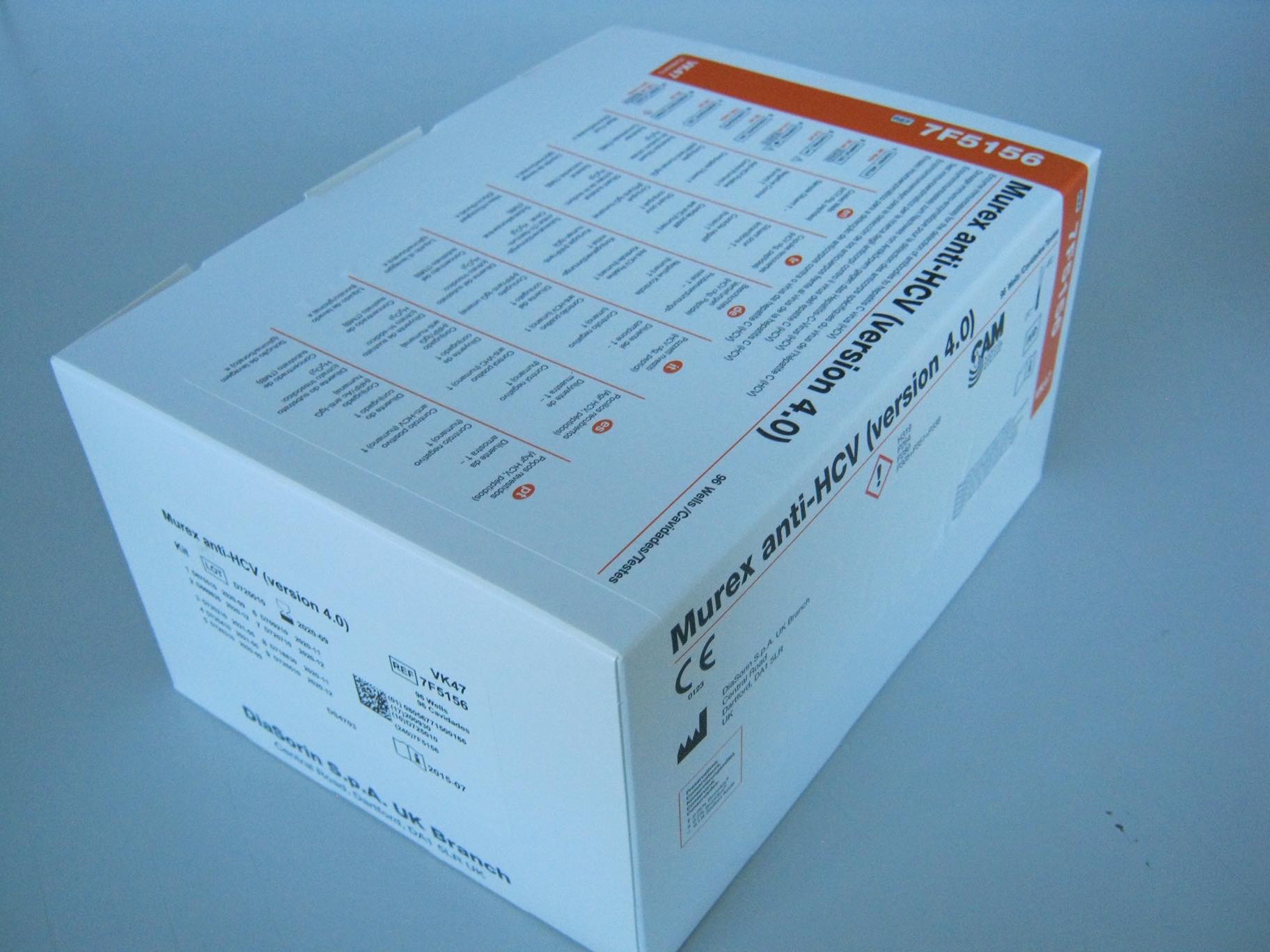 Assay principle sandwich 3rd generation ELISA
• High security for the operator with dispense monitoring for all steps.
• Ease of use by performing the Murex anti-HCV (ver 4) assay in a manual, semi-automated, or fully automated way.
• Less work because of a low rate of repeat reactive samples.
• Optimal specificity using highly purified and recombinant antigens and peptides
• Ideally used as an HCF confirmation assay when it is done together with the Murex HCV Ag/Ab combination assay.
• High Sensitivity Earlier detection compared to the other tests on seroconversion panels
• Detection of all major HCV genotypes.