ICE Syphilis
Novel Recombinant-Antigen Enzyme Immunoassay
---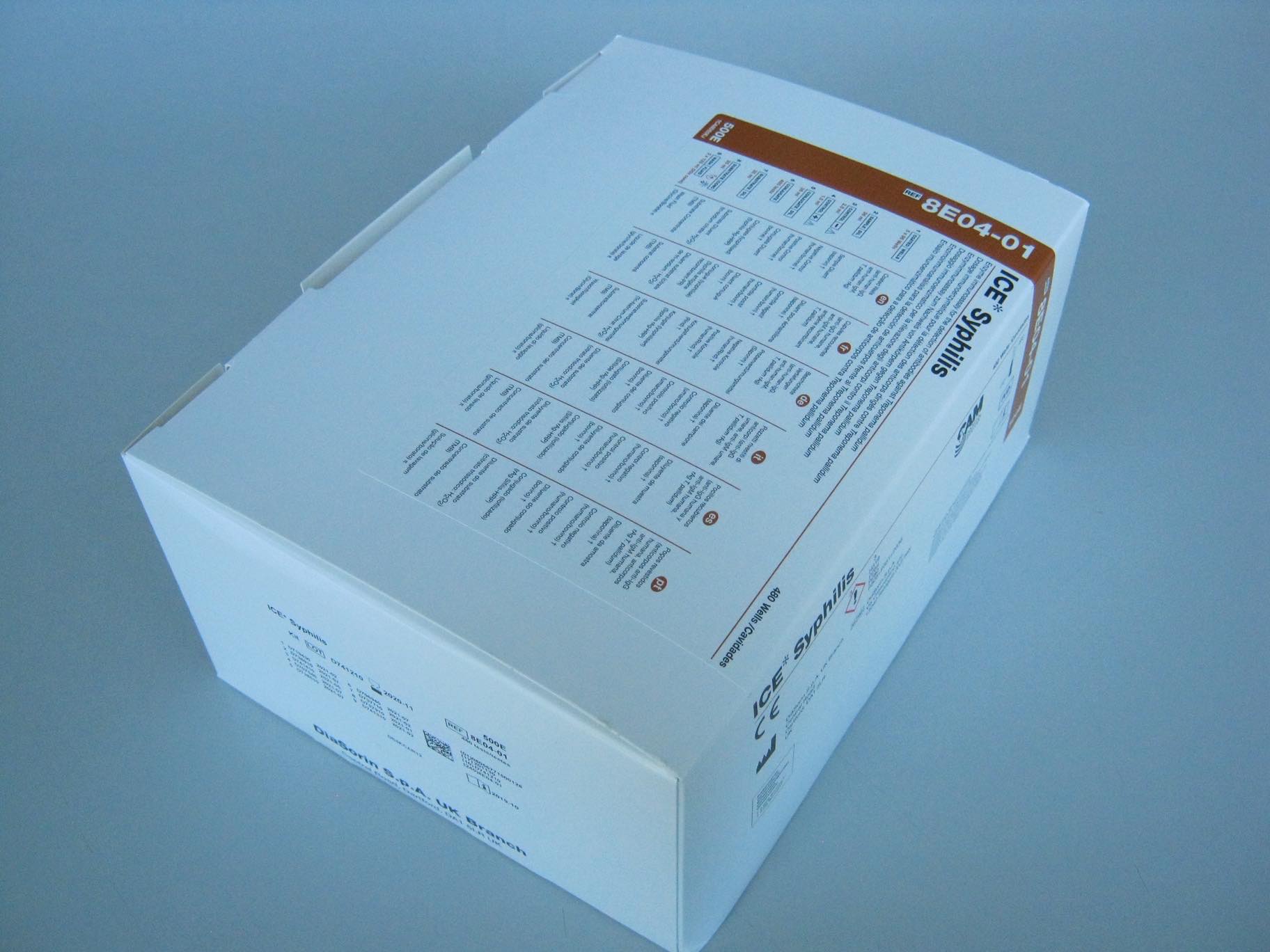 Combination of lgG and lgM capture assay and a total antibody assay by using recombinant TpN15, 17, 47 proteins to detect antibodies against Treponema pallidum.
• High security for the operator. Each pipetting is completely monitored by a color change. (full sample monitoring included)

• Ease of use and better standardization by performing the ICE syphilis assay in manual, semi-automated or fully automated way relative to the TPHA assay.

• High sensitivity because of the ICE syphilis test was proven to be one of the most sensitive assays.

• More sensitive and better standardized than the TPHA assay.

• Reliability in detecting all different stages of the Syphilis infection and suitable to be used as a first line screening assay for blood donations.

• Less extra work by increased specificity by using anti-human capture antibodies and recombinant TpN proteins. (less false-positive results)

• Reduction of laboratory costs because with the ELISA a low number of retests can be expected.