Zybio EXS2600 Mass Spectrometry System
Microbial Application
---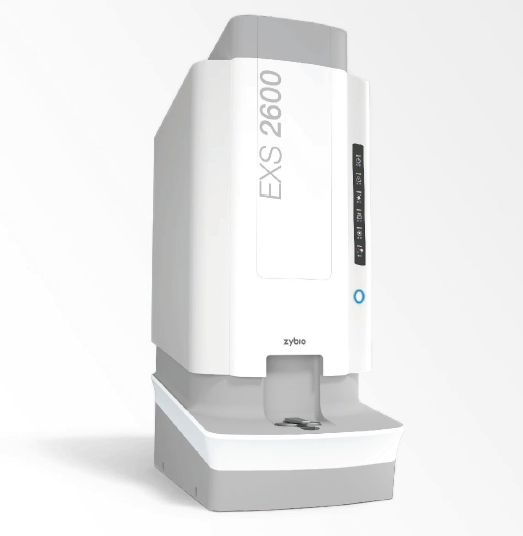 Compared with traditional microbe diagnosis method, the EXS2600 mass spectrometry system could offer the end-user high-throughput screening, convenient operation, and more sensitive and accurate identification results via advanced sample pretreatment kit technology, user-friendly software, and comprehensive strains database.
Broad Range of Application Fields
---
Clinical inpatient, outpatient, and emergency department for microbial identification
Hospital Infection Prevention and Control
Microorganism identification and monitor traceability in CDC
Microorganism detection and quality control in pharmaceutical or food factory
Microbiological testing and research in the fields of scientific research, industry, agriculture, environment, animal husbandry, and veterinary medicine
Inspection and quarantine Field
Accurate Result
---
Intuitively and synchronously display identification result and morphological reference,
Clinical database including over 4000 species, covering 20000 strains to account for diversity greater accuracy.
300 kinds of specialty bacteria covering filamentous fungi, yeasts, noca bacteria, legionella and etc.
Customize database to meet need of different microbial labs.
Able to detect carbapenemases and cephalosporinases via different characteristic spectrum
Reliable hardware performance
---
Vacuum pump without oil is free of maintenance and less cost.
Distinctive integrated circuit design to improve signal-to-noise ratio and reduce error rate
Advanced hyper-efficient ion propulsion patent technology to improve ion transmission capacity and increase the sensitivity and resolution of mass spectrometry systems
Flight tube temperature compensation technology to ensure the stability of the instrument
Cost-effective Tool
---
Acquisition and identification function realized in one application software
Target plate is reusable that help to save cost and could add sample at 96 spot at most at the same time
Strains identification applied in EXS2600 makes turn-around-time from about two days to 15min, which save more time for doctor to give medicine and even rescue critical patients.
Convenient Operation
---
Available with reusable target plate and disposable plate, optional.
Rapidly test 96 samples in one plate only within 12 min.
Freely set control target location for monitoring process.
Several sample pretreatment reagent selection for several microbes.
Based on matrix-assisted laser desorption/ionization time-of-flight mass spectrometry technology, EXS2600 is used in diagnostic identification for microbes, including several kinds of bacteria, fungi, molds and etc.